What is ExitValley
ExitValley is an equity-based crowdfunding platform that changes the rules of the game when it comes to investing in startups and small businesses. Our platform enables Israeli entrepreneurs to easily incorporate and raise money by allowing everyone to invest in their companies in consideration for shares. New venture investments are no longer reserved for a small exclusive group of individuals. ExitValley paves the way for established and amateur investors alike to enjoy the fruits and successes of the start-up Nation.
Our Raison D'etre
With years of experience as entrepreneurs, investors, lawyers and market professionals, we learned that there is a significant shortage in the supply of investment capital for Israeli companies in their early stages. We also discovered that investing in the Israeli hi-tech industry is something that is exclusively accessible to a very small group, mainly comprised of Venture Capital funds, Incubators and a handful of Angels. The buzz and interest surrounding Israel as a startup 'superpower' is only set to increase. Despite its small size, Israel stands at the forefront of technology and innovation along with other leading countries in the field. Over the last decade alone, more than 750 Israeli startups were sold, earning investors in excess of 50 billion dollars. In contrast to these figures, the situation that Israeli startups face during their early stages is an incredibly challenging one: Only 15% succeed in raising initial capital - the lucky few! This led us to understand that a genuine problem exists, and once we solve it, the number of Israeli success stories will greatly increase. More entrepreneurs will manage to raise funding and realize their vision. At the same time, more investors will gain access to these opportunities and they will be able to partake in the success. We decided to take up the gauntlet and gathered together the best brains in the industry to develop an inclusive solution that restores power to entrepreneurs and provides public investors with a world of opportunities.
The Next Generation of Crowdfunding
Crowdfunding platforms have paved the way for the formation of a blossoming community that supports and finances excellent ideas across all ends of the spectrum. At ExitValley we have taken the concept a couple of steps further by combining the familiar crowdfunding platform with the world of investments and creating a 'crowd investing' platform that allows anybody to invest in your company, in return for shares. The concept is quite simple - Entrepreneurs take the sum they wish to raise and divide it up into small portions, thus allowing many more people to invest. Now anyone can become a shareholding partner in a promising new Israeli startup or business venture.
Our Vision
To provide entrepreneurs with the opportunity to raise capital within a safe and streamlined environment that is designed to help them build a successful company.
To allow everybody to invest in Israeli companies and become shareholding partners in the start-up Nation

We believe that by creating a fair and simple alternative for both entrepreneurs and investors, public investing in startups will grow in an unprecedented manner. Entrepreneurs will discover that there is a genuine possibility to realize their excellent ideas, which will in turn create many more Israeli successes.
The Team
Shahar Shraga
Founder and CEO
Shahar founded the fundraising division of ExitValley, thus establishing the field of fundraising for start-up companies in the Israeli crowd investing industry.
Shahar is an expert at managing online capital raising, from setting up a campaign, through campaign management to legal closing. Under Shahar's leadership and guidance, approximately 50 companies have raised over $ 20 million through ExitValley, and most of these companies continue to grow and succeed.
Now, Shahar is setting up ExitValley's "Rakaz Hatsa'a" track, which will focus on fundraising for small and medium-sized businesses.
Yaniv Shiryon
Founder and Director
With a successful exit in his resume, Yaniv is one of the most experienced and accomplished managers in the Israeli financial market. Yaniv managed and significantly grew the 'Tamir Fishman investment house', which provides a range of financial services and products to companies and investors, and where he effected an impressive exit.

Nir Meital
Founder and CMO
Nir is an experienced marketing expert who specializes in managing the full range of marketing divisions, from content to digital to PR.
Nir founded the marketing department of the company, thus establishing the field of marketing for crowd investing in Israel. In addition, he designed and led the company's global marketing system, which established ExitValley as the most successful investment platform in Israel for four consecutive years.
Now, Nir will lead the company through its next challenges - the launching of the secondary market, the affiliation programs, and the innovative stock market tools.
Yoel Ettedgi
Founder and CTO
Yoel lives and breathes technology and is an expert at turning ideas into reality.
Yoel conceived, initiated and created ExitValley's technological platform, along with its groundbreaking exchange tools. Yoel leads the field of innovation and development in the company. He has more than 20 years of high-tech experience: as an entrepreneur, as a technology consultant, as an investor and as a project manager in a variety of work environments.
Daniel Ben-Ishai
CIO, Chief Investments Officer
Daniel is head of ExitValley's investments division and investors club.
He has extensive experience in
private equity
fundraising for a variety of fields. As head of the company's investments division, Daniel and his team are in charge of guiding the entrepreneurs from the set-up stage, through campaign management to completion of the financing
round and the legal closing.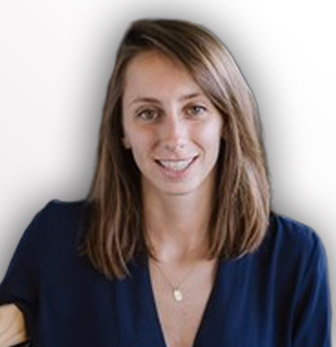 Shai Levi
Head of Sales and Marketing Dep. for Fundraising Companies
Shai Levi manages sales and marketing for fundraising companies. She recruits companies and works in cooperation with VCs, incubators, work centers and more. Shai is responsible for ExitValley's close relationship with the entrepreneurial community in Israel.
Shai Dill
Legal Advisor
Shai Deal is a partner in the law firm Naschitz Brandes Amir in Tel Aviv, one of the largest and leading law firms in Israel. Shai joined the firm in 2000.
He specializes in corporate law, high-tech, commercial transactions, banking and intellectual property, and has been involved in many high-tech Proceedings, including private and public financing, acquisitions and technology deals.